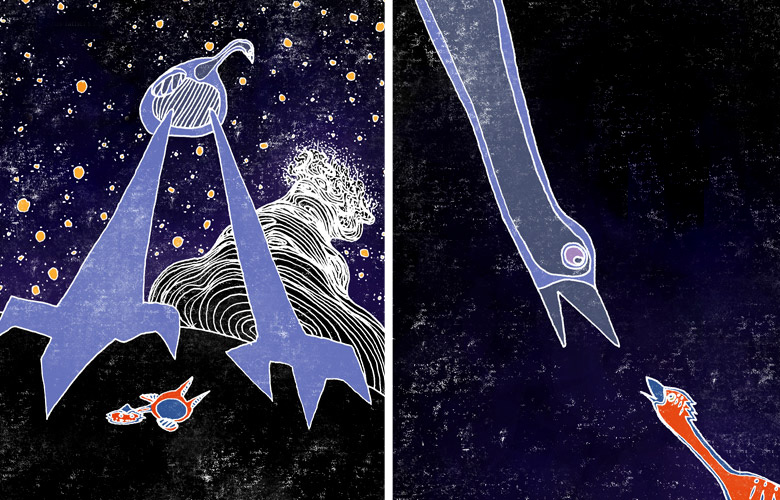 The Emu In the Stars
Children's Book
Ned is a baby emu who has always wanted to fly. When He can't find friends or support at home, he runs away in search of a legend and a way to fly amongst the stars.
Continue below for more spreads.
Contact Evan Turk if you are interested in this project.