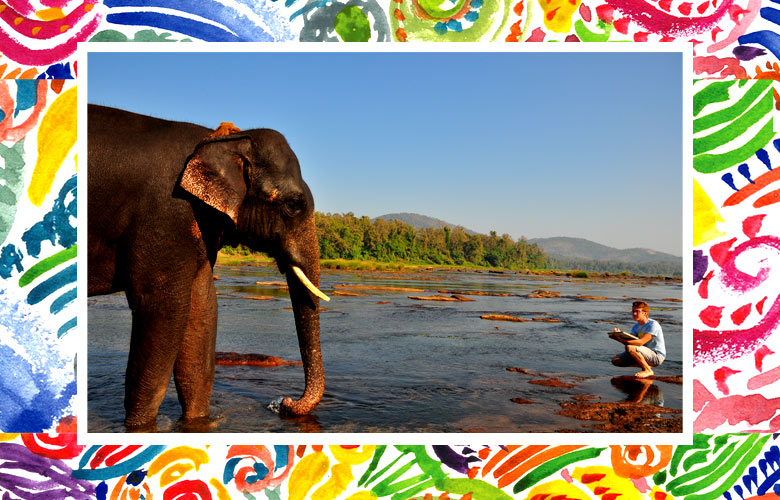 Evan Turk
Evan Turk is an illustrator, animator, and designer working in New York City. He specializes in travel illustration, on-location event reportage, cultural children's books, and concept illustration for video games, animation, and advertising.
---
His clients include Time INC. and Simon & Schuster. He studies with Dalvero Academy, and his animation and illustration have been exhibited by the Petit Palais: Museum of Fine Art, Paris; Mystic Seaport Museum, CT; ArtsWestchester, NY; Woods Hole Film Festival, MA; and African Film Festival NY.
---
Evan was the 2013 nominee from Canson North America for the 2013 Canson Prix international paper arts competition.
---