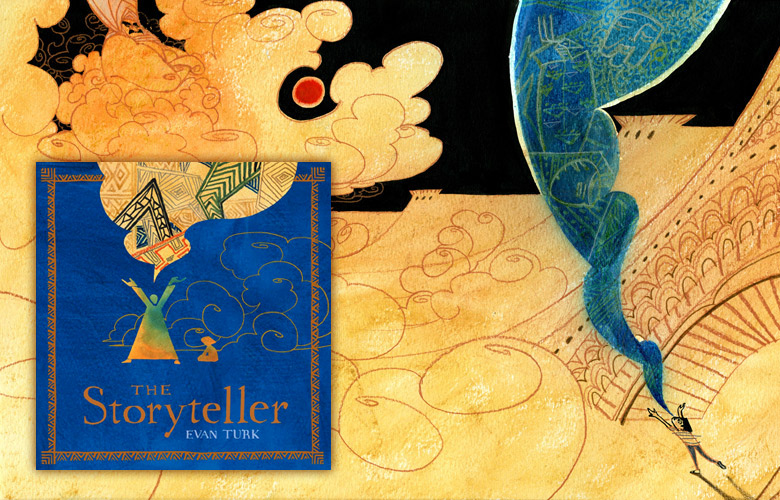 The Storyteller
Children's Book
Evan Turk's author/illustrator debut tells the story of a young boy in Morocco who unknowingly becomes an apprentice to a master storyteller, and uses the power of storytelling to inspire hope and rescue his city from a looming sandstorm.
"The story of The Storyteller will make readers tellers of tales. Thus, the request for stories to quench our thirst will never dry up. Evan Turk's illustrations are a visual play of story in itself as well."
-Ashley Bryan, multiple Coretta Scott King Award winner
Available from
Atheneum/Simon & Schuster, June 2016.
Continue below for more spreads.